Our Team

Service
What separates us from other real estate agents is our strictly professional approach to all aspects of real estate. We consider working with clients as an opportunity for ourselves to provide exceptional customer service.


Results
We're committed to getting the most for our clients. Customer service, expert negotiations, and access to a wide variety of real estate resources are just some of the services that we're committed to providing to our clients.
Carla Hart
Carla is licensed in British Columbia, and is the main focus of the Hart Realty Group. Dedicated, professional and understanding are just a few attributes to this one-of-a-kind lady. She emulates style and poise and has an amazing ability to deliver personalized service and integrity in each transaction.
Carla and Cal built their initial real Estate business over 8 years while living in Calgary, Alberta rising quickly through a highly competitive market of over 5300 realtors to become top award winning team within 3 years, and continued to consistently achieve top awards with Re/Max and the Calgary Real Estate Board. (See Recognition Awards)
They never forgot their passion for British Columbia and in 2008, made the heartfelt decision to return back to Vancouver.
Combined, Carla and Cal make a dynamic team. Their dedication not only to each other, but also to our entire group is what makes their relationship so special. Our partnership exists on grounds of mutual respect and value, where together as we grow and develop further, we look forward to continuously providing and improving a service unmatchable by our competitors.
In her spare time, you could most likely find Carla traveling the globe, boating on the west coast and spending time with friends and family. With an enthusiasm and zest for life that are un-ending, you will be impressed with Carla from the first time you meet her.
To contact Carla, please call our office at (778) 558-1858 or email her directly at: carla@hartrealtygroup.ca
Cal Mennie
Cal is a driving force behind the Hart Realty Group. Cal, Carla and Dolores not only run their own team, but additionally supplement the Calgary office team.
Great service is only possible with a team of individuals who you can both trust and rely on. Cal is that kind of person. Focusing his attention on marketing and business development , Cal's true desire and passion is assisting others to succeed. He is the kind of person that embodies a rare combination of personality, warmth and dedication to all of those he comes in contact with.
A native of Manitoba, Cal is a man of humor with a laugh and enthusiasm infectious to all he comes in contact with. Passionate about this business and the success of its growth, Cal is a pleasure to call part of the team.
To contact Cal directly, please call our office at (778) 558-1858 or email him directly at: cal@hartrealtygroup.ca
Dolores Billey
Dolores brings a successful background in customer service and sales to Hart Realty Group and is highly trusted and well respected in her sphere. With over 20 years experience working with the public, you can be assured she is dedicated to the success of our company and most importantly, her client's needs and concerns. Working with her, you can expect honesty and a high standard of integrity. You'll be hard pressed to find a realtor with a more positive attitude or genuine enthusiasm.
Licensed in British Columbia, and a long time friend and associate to Cal and Carla, Dolores plays an integral role in the Hart Realty Group. She exhibits a strong sense of direction and tenacity for success. Our team prides itself in providing an excellent standard of service, and Dolores' addition to the team not only empowers us to maintain, but also re-define this standard.
Living a life of balance is of utmost importance to Dolores. Whether she is spending time with her family and friends, hitting the gym or helping her client's fulfill their dreams; you can bet she will give it her all! If you have questions related to buying or selling a home, please contact Dolores directly at: (604) 433-2211 or email at: dolores@hartrealtygroup.ca

Tracy Comber
A Licensed Mortgage Broker and an part owner with All Mortgages Financial in British Columbia and also a long time associate, Tracy is what we often refer to as our "miracle mortgage broker". If you have real estate financing requirements large or small, Tracy can quickly and easily accommodate your needs.
Tracy also embraces our philosophy and high demand for exceptional customer care. Within minutes of speaking with her, you'll understand and appreciate why we confidently recommend Tracy to our clients for a top notch financial transaction. Her years of experience and solidly long established relationships with lenders allows her the ability to provide you with highly competitive rates.
With a background in accounting and bookwork and years of experience in the personal service industry, Tracy truly loves her work and enjoys helping people. She also enjoys spending time entertaining and laughing with friends and most importantly with her three wonderful children.
To contact Tracy, Please call her direct line at (604)790-8789 or email her at: tcomber@dccnet.com or visit her website: bcmortgagebroker.net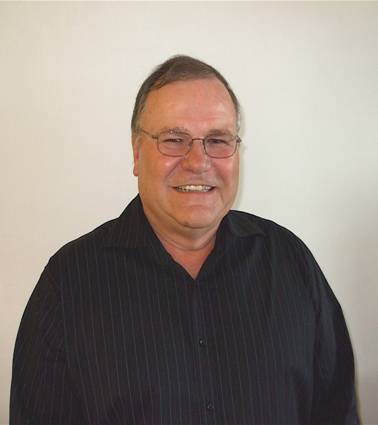 Rick Blackburn
A Licensed Mortgage Broker with All Mortgages Financial in British Columbia and business partners with Tracy Comber. Rick comes from an accounting background and also has gained superior people skills during his years negotiating in the field of labor relations and people management.
Rick loves to laugh and his honest and trusting character quickly endears him to his clients and friends. He truly enjoys helping people achieve their goals and the reward it brings.
On a personal note, Rick has a passion for fishing and camping, but his children and grandchildren come first!
You'd be hard pressed to find a kinder or more genuine guy. When it comes to customer service you can count on Rick to put your needs first and get the job done right. To contact Rick, Please call him directly at: (778) 888-6725 or email him at: rbcbroker@yahoo.com
Our Calgary, Alberta affiliate office: Simon D. Hunt
Re/Max House of Real Estate
Simon D. Hunt
An integral aspect of growing and developing both personally and professionally comes from associating yourself with driven,high quality people that continually raise the bar on their business and how they continually service and fulfill the needs of their clientele.
Through the years we spent immersed in the real estate industry while developing our business in Calgary with Re/Max House, we were graced to developed close business and personal relationships with top quality agents throughout the city.
One of the finest agents we had the pleasure of working with was Simon D. Hunt. Simon's professionalism, his personal drive and dedication to top-level client care is second to none.
Simon's team consists of top-notch administration and client service agents that recognize dedication to fulfill their client's needs is a critical part of building a solid, growing business. Simon's accomplishments and reputation in the industry is truly something to admire and we're fortunate to have developed and grown together with such a wonderful team of caring individuals.
If you or anyone you know requires the services of a highly competent agent in the Calgary area, we are 110% confidant recommending the services of Simon and his team.
Simon can be reached at:simon@simondhunt.com or by calling his office at directly (403) 293-0363